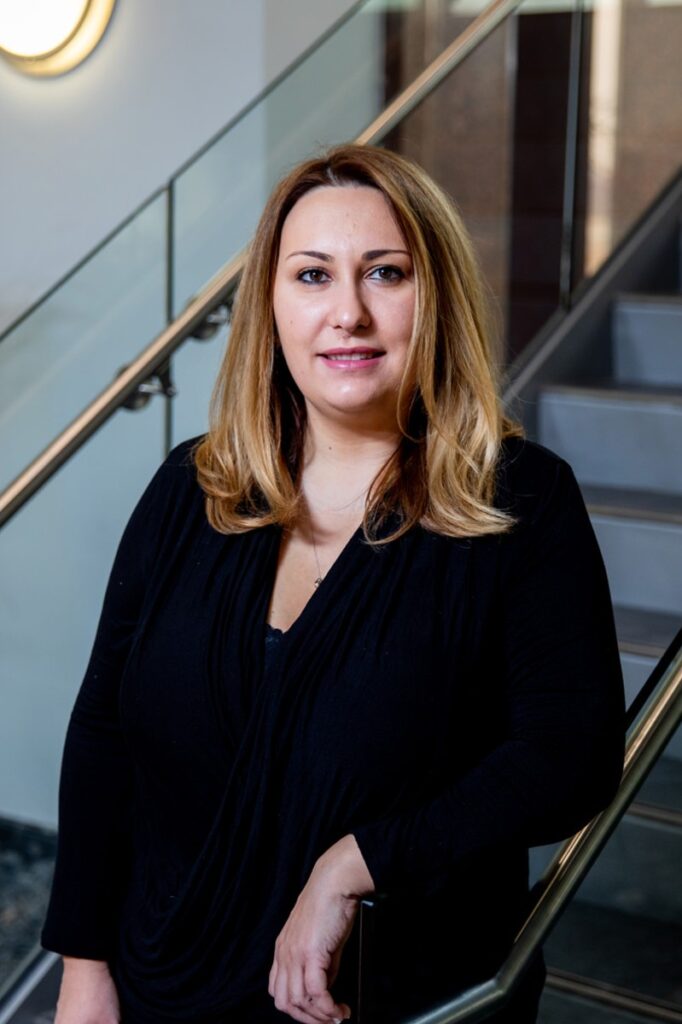 Educational Background:
Andreea Sera Anghel, graduated from Highland Park High School, completed her undergraduate studies in Social Work and Political Science at Northeastern Illinois University, and received a Master's Degree in Social Work from Loyola Chicago University. Andreea is an empathetic and enthusiastic social worker highly effective in individual and group therapy, psychotherapy, crisis intervention and case management. Andreea is able to find creative solutions to help clients improve and maintain positive mental health outcomes and promote independence and well-being.
Clinical Experience:
Andreea is an experienced social worker with extensive knowledge in crisis intervention, conflict resolution, trauma treatment, depression, anxiety, self-esteem disorders, anger management, parental support, family conflict, identity development, life transitions, and multi-cultural issues. Andreea works to understand what the problems are, and customizes the therapy to the specific needs and personality of each client. Andreea introduces patients to a set of principles that they can apply whenever they need to. Andreea has experience in coordinating care with multiple healthcare providers to help support clients reintegrate within the family, community, and school environment.
Therapeutic Approach:
Andreea provides a strength base approach when providing individual, family, or group therapy. Andreea uses Cognitive Behavioral Therapy (CBT) to focuses on how a person's thoughts, beliefs, and attitudes affect their feelings and behaviors. CBT can have a positive impact on how people feel and act and equip them with coping strategies that help them deal with challenges. Also, Andreea engages client in different types of experiential interventions that enhance the therapeutic process. Certain types of experiential therapy allow for individuals to develop an enhanced sense of self-control, self-esteem, and accomplishment. Andreea strongly believes that experiential therapies can help clients reduce issues with impulsivity, improve focus and attention, improve or develop problem-solving skills, help families develop better communication skills, and help clients learn how to control issues with anger.
Be the change you wish to see in the world.
– Mahatma Gandhi
It's easy to point out the flaws and imperfections present all around us. It's much more difficult to look inward and decide to change ourselves. The first step is always your own.
Speak up for those who cannot speak for themselves.
– Proverbs 31:8
More often than not, victims of trauma lack the words to express their grief and fear. Social workers recognize the need and are the first to respond.